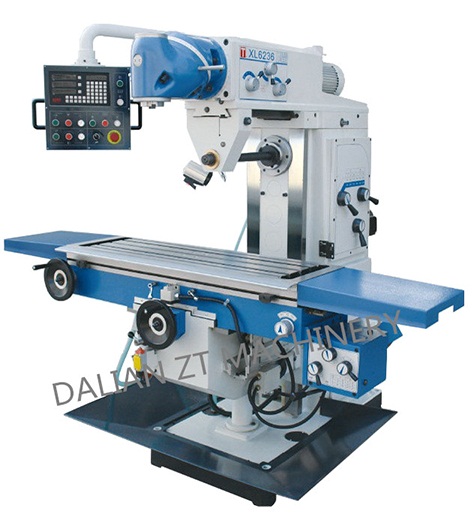 We dedicated to giving our customers Top Quality machine tools, machine tooling and accessories, and special equipment at budget price. Direct from China to your door in one transaction, our main products include:
HEAVY LATHES, MANUAL & CNC
GEAR CUTTING MACHINES
GRINDING MACHINES
MANUAL MILLING MACHINES & MACHINING CENTERS
MANUAL LATHES
FLAT BED/SLANT BED CNC LATHES
RADIAL DRILLING MACHINES
BORING MACHINES
SLOTTING MACHINES & SHAPING MACHINES
BAND SAWING MACHINES
EDM & WIRE-EDM MACHINES
AIR HAMMERS
SHEET METAL MACHINES
RUBBER VULCANIZING MACHINES
LAB EQUIPMENT
SPECIAL MACHINES
MACHINE TOOL ACCESSORIES
Our aim is to help our Customers share the advantages of the lower cost to produce, high quality products being manufactured in China. Some machines are good quality OEM for famous European dealers; some machines are with Taiwan design originally and later transferred production in mainland China. Other machines are from top quality Chinese machine tool builders and our own partner factory. We listen to the customers' voice from different countries, and improve our product lines continuously. All the machine tools we supply you are with up-to-date technology, robust design, and high quality components. All the machines are verified in the market to assure reliable performance.

We are proud of our team who have over 20 years of experience in our field of business and our team is composed of professionals from sorts of technical areas such as machine tool building, manufacture engineering, tooling, fixturing, die and molding. We follow the quality of the sold out machines and will solve any problem at the possible earliest time.
Our goal is 100% Customer Satisfaction 100% of the time.